Primetime planning is done in 4 logical phases 
Phase 1 - Evaluate
Phase 2 - Establish Planning
Phase 3 - Taking Action
Phase 4 - Review and Monitor
A Primetime Evaluation is a thorough and complete review of current facts, circumstances and feelings.
The initial online surveys will take 30 minutes per person and once completed this will provide a complete Evaluation report and action plan.
It allows for both partners in a relationship to participate in the planning to compare and discuss planning needs.
During retirement, new facts, circumstances and feelings will emerge from time to time and for this reason it is necessary to revisit the Evaluation regularly and amend plans when required.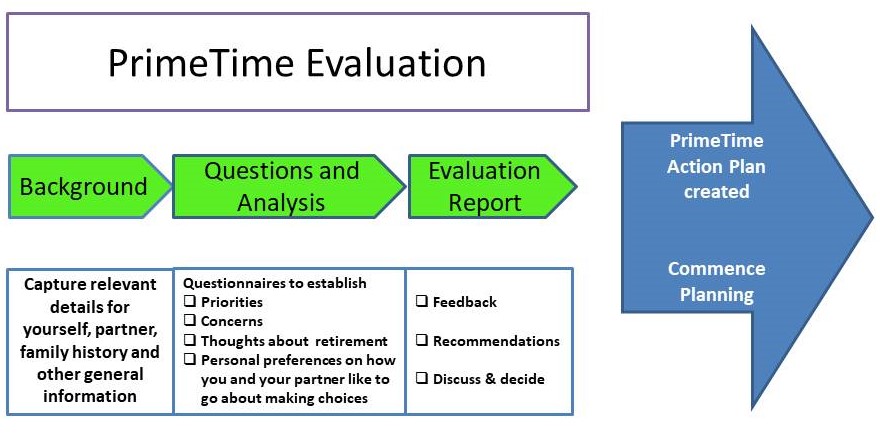 The outcomes of the Evaluation make it clear what planning areas are the most important to you and where the most benefit can be achieved.
It is not intended for all the Primetime components to be done at once. This is not likely to be necessary and would be exhausting.
The planning is done over time,  at your pace, and in accordance with your changing needs.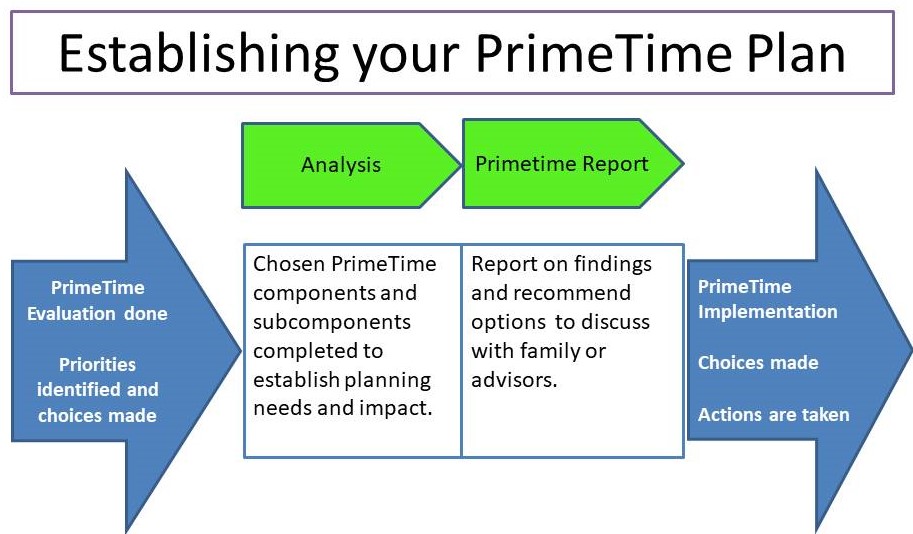 This phase involves taking action which might involve:
discussion or clarification with others,
doing research,
seeking advice; or
completing tasks.
The action planning tool captures the action items and  assists in keeping track of where planning is at.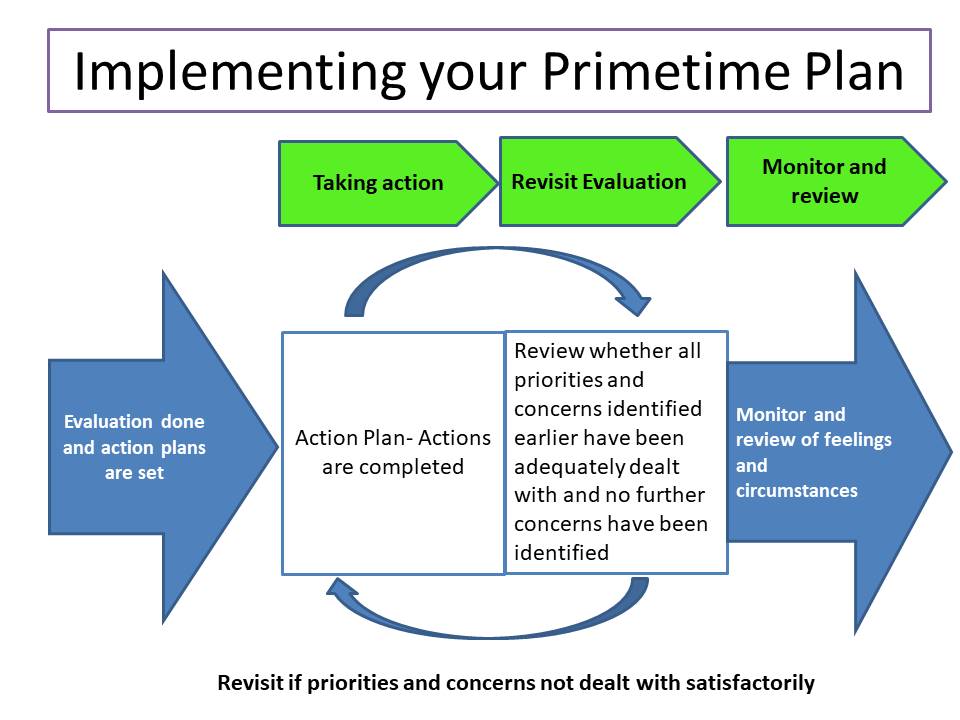 Because feelings, wishes and circumstances constantly change, it is necessary to regularly review your situation so that you stay on top things as things change.
By setting reminder dates and timing of when things are to be reviewed there is a better chance of staying up to date and not letting anything slip through the cracks.